Panel Discusses the Role of Mobile Technology in Mental Health Care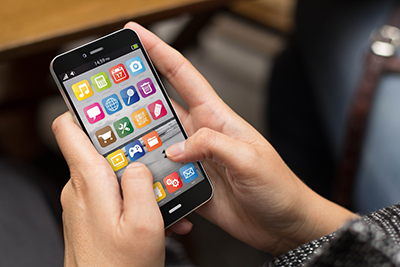 As interest in digital technologies like smartphones and telemedicine continues to expand in psychiatry (by both patients and health care providers), psychiatrists should be aware of the promise and the pitfalls of this digital evolution.

"Technology is here and it's not going away," John Torous, M.D., the co-director of the digital psychiatry program at Beth Israel Deaconess Medical Center told Psychiatric News. Torous chaired today's workshop "Mobile Mental Health Meets Clinical Psychiatry: New Tools for New Models of Care," which brought together researchers at the forefront of the psychiatry-technology interface.

During the session, experts presented a brief overview of technology in mental health intervention, with an emphasis on mobile health applications, a topic that many psychiatrists will likely discuss with patients. Combining visual demonstrations and specific examples of current mobile programs, the panelists discussed numerous topics of clinical significance, such as how to pick the right application for a patient.

APA's app evaluation model—a theoretical evaluation framework created by APA's Smartphone App Evaluation Work Group—offers a good place to start when considering apps for patients, Torous said. While the model does not give recommendations, it can guide psychiatrists through the path of thorny questions that should be asked about mobile interventions, he said.

Smart devices are more than just app warehouses, added Steven Chan, M.D., M.B.A, a clinical informatics fellow at the University of California, San Francisco. Physicians should not discount how these devices can be used in the practice of real-time or asynchronous telemedicine, whether using video or something simpler such as text messaging. Chan offered several recommendations for actions clinicians can take to ensure patient information remains private, such as making sure to use enterprise software which has less risk of selling data to third parties.

Colin Depp, Ph.D., director of education at the University of California, San Diego's Clinical and Translational Research Institute described the integration of mobile technology with mental health services. It doesn't have to be a hard sell, he said, if the technology serves to facilitate rather than replace existing tendencies and the role of human contact.

John Luo, M.D., a professor of psychiatry and interim chief medical information officer at the University of California, Riverside (UCR), put some of these discussions into a broader context, and talked about the role technology plays in big health care systems like UCR.