Perhaps It's Time to Reconsider Hypnosis



Dissociation can be conceptualized as a hypnotic state generated internally in response to real or threatened injury. It is a psychic Band-Aid that seals over and protects but may not reverse the damage. In cases that might be expected to lead to posttraumatic stress, a self-generated hypnotic response may prevent or render unnecessary the development of PTSD.

Hypnotic suggestion in the hands of a willing psychotherapist may be equally effective. Dissociative disorders are among the most difficult psychiatric conditions to resolve: could it be time to reexamine the role of this "low-tech" tool and return hypnosis to the rank of first-line treatments? Read more.

Richard Makover, M.D., is a lecturer in psychiatry at Yale School of Medicine. He is the author of Treatment Planning for Psychotherapists, Third Edition, from American Psychiatric Association Publishing. APA members may purchase the book at a discount.
Chance to Save on Advance Registration Rates for 2016 Annual Meeting Ends April 14



APA's 2016 Annual Meeting will include more than 450 sessions and courses; a speaker lineup that includes renowned surgeon and author Atul Gawande, M.D., M.P.H., U.S. Supreme Court Justice Stephen Breyer, and CDC Director Thomas Frieden, M.D., M.P.H.; and innovative activities to transform learning through collaboration. Register now to attend the premier psychiatric event of the year and save. Learn more and register here.
APA to Host Congressional Briefing on the Collaborative Care Model



APA will host a congressional briefing on the collaborative care model on Thursday, April 14, from 10:30 a.m. to 12 p.m. This briefing will cover how and where the collaborative care model is being implemented across the country and what policies could support further adoption. Click here for more information.
Board of Trustees Names New Editors for Psychiatric Services, Books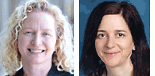 After lengthy nationwide searches, APA's Board of Trustees has appointed two new editors to help shape the future of APA Publishing. On June 1, Laura Weiss Roberts, M.D., M.A. (left), will become the new editor-in-chief of books, and on January 1, 2017, Lisa Dixon, M.D., M.P.H. (right), will become the new editor of Psychiatric Services. Read more.
New Wave of Sunshine Act Data Now Available for Review



Physicians have until May 15 to review and dispute data on payments or other transfers of value from pharmaceutical and medical device manufacturers that were reported to the Centers for Medicare and Medicaid Services (CMS) for 2015. All disputes must be resolved directly with manufacturers by May 30; they are responsible for reporting the corrected data to CMS. Public access to the 2015 payment data and updates to the 2013 and 2014 data begins on June 30.

The collection and reporting of these data are required under the Physician Payment Sunshine Act (PPSA), part of the Affordable Care Act. If you plan to review your data, test your cms enterprise portal (EIDM) logon credentials beforehand; accounts that have not been accessed recently are locked; if your account has been locked, see frequently asked questions for eidm users. If you have not yet registered on the Open Payments portal, see resources that APA has posted on its website.
April's Course of the Month Is Now Available



Each month APA makes available a free CME course exclusive to members only through its Learning Center. April's selection is "An Update on Neurocognitive Disorders for the General Psychiatrist: An Approach to the Assessment and Management of Dementia in Psychiatric Practice." Click here for more information.
Have a Question About PQRS Measures? Check out the Upcoming CMS Virtual Session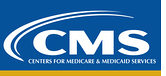 The Centers for Medicare & Medicaid Services (CMS) will be hosting an online session regarding 2016 Physician Quality Reporting System (PQRS) quality measures on April 26 at 1:00 p.m. This session will cover the 2016 PQRS Measures List, the 2016 PQRS Individual Claims/Registry Measure Specification Supporting Documents, and the new web-based measure search tool, which are all available on the Measures Codes page of the CMS PQRS website. To participate in the event, register here. Also, for information on how groups can now register to participate in the 2016 Physician Quality Reporting System, see the PQRS Payment Adjustment Information webpage.
Even for Advocates, Getting Help for Depression is Hard



In this week's Care for Your Mind blog, Theresa Nguyen, M.D., of Mental Health America, describes her personal experience with depression and the barriers that many people face when trying to access care. Read more.
NIMH Announces Funding Opportunities to Scale Up Mental Health Interventions in Low-, Middle-Income Countries



The National Institute of Mental Health invites applications to address implementation questions facing World Bank designated low- and middle-income countries (LMICs) in their efforts to scale up sustainable, evidence-based mental health interventions and thereby eliminate the mental health treatment gap for children, women, and men. Read more.
APA Annual Meeting, May 14-18, Atlanta, Ga.
Marine Commandant to Present Lecture



Gen. Robert Neller, commandant of the U.S. Marine Corps and a member of the Joint Chiefs of Staff, will present the address "The Marine Corps and Mental Health Issues" on Tuesday, May 17, at 10:30 a.m. at the Georgia World Congress Center. Gen. Neller recently met with APA leaders to discuss steps that can be taken to reduce suicide among marines and improve overall mental health.
New APA Meetings App: Annual Meeting at Your Fingertips!



Preliminary information for the 2016 Annual Meeting is now available on the APA Meetings App. Use the app to register for the meeting, plan your itinerary, and find travel and housing information. Download today by visiting psychiatry.org/app on your mobile device. Available at the apple store and google play.
APA to Partner With Atlanta Community on Improving Child Mental Health



APA is holding a special town-hall meeting during the Annual Meeting that will bring together community, academic, and public stakeholders to identify key opportunities to improve child mental health and address criminal justice issues. The meeting will end with a call to action and a reception for informal networking. All meeting registrants are invited to attend this free event, which will be held Saturday, May 14, from 1 p.m. to 4 p.m. at the Morehouse School of Medicine. register now.
Legal Consultation for Early Career Psychiatrists and Residents



Faced with deciding which practice setting may be the best for you? Which contract may present the fewest risks? Do you need help in finding a local attorney to help you structure your practice? How about access to resources, such as a newsletter that will keep you up to date on current legal and risk management trends? The apa legal information and consultation plan may be what you're looking for as you begin your professional practice.
APA Members-Only Malpractice Insurance Program



APA Members-only Malpractice Insurance Program, administered by american professional agency inc. ("APA Inc."), is a medical malpractice program designed to meet the needs of mental health professionals, specifically psychiatrists. APA Inc. offers members risk management consultation services staffed by experienced professionals. They provide additional discounts and benefits to APA members including AMA PRA Category 1 Credit(tm) courses, valued at $120. Each course qualifies for one-hour credit toward the three hours required to receive a risk management discount of 5% off your professional liability policy. For information regarding insurance rates and coverage, visit APA Inc.
INTEGRATED CARE: WHAT IT MEANS TO YOU
Publications From American Psychiatric Association Publishing

Psychiatric News
Integrated Care Plays Role in VA Medical Home



The Veterans Health Administration (VA) has the largest integrated health care system in the United States, with more than 8 million enrollees. Like the general population, most veterans with mental disorders present first in primary care settings and, also like other populations, many either decline referral to mental health clinics or do not engage in care even if they initially accept referral. Evidence developed in research trials over the past 20 years suggests that many such individuals can be successfully treated in an appropriately resourced primary care setting, without relying on often scarce specialized mental health clinics. Read more.
FOR RESIDENTS AND FELLOWS
Sleepless in Psychiatry: How to Survive on Call



Call—one of the most dreaded aspects of residency training. It is often looming over our heads; a thief stealing our sleep, our nights, and weekends, and at times our sanities. Despite the fact that call is one of the most challenging aspects of our training, it can also "give back" in the form of unique learning experiences that leave us feeling accomplished, independent, and confident in our skills as new physicians. Read more.
Get Off on Right Track!



A new track at the APA Annual Meeting will provide career tips and leadership training to trainees and newly minted psychiatrists. For more information, click here.
Top Five Tips for Writing Effective Notes



Next time you enter notes into your patients' records, keep these five tips in mind to make them as useful and relevant as possible. Read more.
AAPA Offers Free Membership, Invites Paper on Resident Experience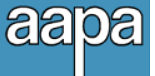 The American Association of Psychiatric Administrators (AAPA) is offering free membership to all residents as well as a "best paper" award with a $250 prize. The paper should focus on any administrative experience such as being chief resident, organizing a committee, or undertaking a research enterprise. The word limit is 2,000 words. The deadline for submissions, which should be emailed to frda@airmail.net, is April 23. The winning paper will be posted on AAPA's website.
Read the Latest AJP Residents' Journal



This month's journal features a commentary on the use of stigma-reduction strategies to improve communication and cooperation between medical specialties and articles on how residents can help decrease barriers to psychiatric care, the impact of stigma on the onset and course of schizophrenia spectrum disorders, evaluating and treating patients with Parkinson's disease, and exploring the use of story as analogy between the universal world and patients' experiences to achieve diagnostic clarity.