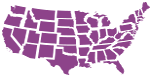 APA is one of the nation's leading mental health professional organizations that are expressing dismay over the spate of recent state bills and laws allowing individuals and businesses to deny services, employment, and housing to LGBT people under the guise of religious freedom. Other states are proposing and enacting laws requiring transgender people to use public restrooms based on their sex assigned at birth. Also of serious concern is a bill recently passed by the Tennessee General Assembly allowing mental health professionals to deny services to LGBT people based on a counselor's religious beliefs. Read more.

2016 PQRS GPRO Registration is Now Open



Groups with two or more eligible professionals (EPs) can register to participate in the 2016 Physician Quality Reporting System (PQRS) Group Reporting Option (GPRO) via the Physician Value-Physician Quality Reporting System Registration System. PQRS groups must meet the satisfactory reporting criteria through the PQRS GPRO in order to avoid the —2.0% CY 2018 PQRS payment adjustment. More information is available on the pqrs payment adjustment information web page. For more information, contact Samantha Sugarman at sshugarman@psych.org.
New Wave of Sunshine Act Data Now Available for Review



Physicians have until May 15 to review and dispute data on payments or other transfers of value from pharmaceutical and medical device manufacturers that were reported to the Centers for Medicare and Medicaid Services (CMS) for 2015. All disputes must be resolved directly with manufacturers by May 30; they are responsible for reporting the corrected data to CMS. Public access to the 2015 payment data and updates to the 2013 and 2014 data begins on June 30.

The collection and reporting of these data are required under the Physician Payment Sunshine Act (PPSA), part of the Affordable Care Act. If you plan to review your data, test your cms enterprise portal (EIDM) logon credentials beforehand; accounts that have not been accessed recently are locked. If your account has been locked, see frequently asked questions for eidm users. If you have not yet registered on the Open Payments portal, see resources that APA has posted on its website.
MACRA Rule Is Coming—Be Ready



On April 16, 2015, the Medicare Access and CHIP Reauthorization Act—known as "MACRA"—was signed into law. This landmark legislation permanently repealed Medicare's sustainable growth rate formula, which prevented Medicare payments to physicians from keeping up with rising costs for almost two decades. MACRA also sets up two new major programs for physicians in quality reporting and participation in "alternative payment models" (APMs). The "Merit-Based Incentive Payment System" will replace the current programs–PQRS/Physician Quality Reporting System, Meaningful Use/electronic health records, and the Value-Based Payment Modifier—and add a new category of "clinical practice improvement activities." Physicians will have an opportunity to earn substantial bonuses for either scoring above average in the MIPS program or having substantial revenue (or patients) related to "eligible" APMs. New rules are coming soon that will flesh out the policies for these two new programs. Detailed information will appear in future issues of Psychiatric News. Stay tuned!
Research Partnerships for Scaling Up Mental Health Interventions in Low- and Middle-Income Countries



The National Institute of Mental Health invites applications to address implementation questions facing World Bank designated low- and middle-income countries (LMICs) in their efforts to scale up sustainable, evidence-based mental health interventions and thereby eliminate the mental health treatment gap for children, women, and men. Read more.
Learn About Evidence-Based Treatment for AUD



Alcohol Use Disorder (AUD) is a common psychiatric problem for which effective treatments are available. Yet, medications approved by the FDA to treat AUD are rarely prescribed. The webinar "Evidence-Based Treatment of Alcohol Use Disorder" on May 10 will discuss these treatments. Register here.
April's Course of the Month Available



Each month APA makes available a free CME course exclusive to members only through its Learning Center. April's selection is "An Update on Neurocognitive Disorders for the General Psychiatrist: An Approach to the Assessment and Management of Dementia in Psychiatric Practice." Click here for more information.
APA Annual Meeting, May 14-18, Atlanta, Ga.
Still Not Too Late to Register!



While the deadline for advance registration has passed, it's not too late to register for APA's Annual Meeting. You can still register online until May 12. This year's meeting offers many exciting and innovative, interactive sessions. This isn't your "same-old, same-old" meeting! Participate in a mock malpractice trial and decide the outcome, participate in debates, and learn from such renowned speakers as CDC Director Thomas Frieden, M.D., M.P.H., best-selling author and medical commentator Atul Gawande, M.D., U.S. Supreme Court Justice Stephen Breyer, and Gen. Robert Neller, commandant of the U.S. Marine Corps and a member of the Joint Chiefs of Staff. Register now—don't miss the psychiatric event of the year! register today.
Think Outside the Box: Participate in APA's Innovation Lab



If you've ever dreamed of a way that technology could advance psychiatric care or the profession, here's your chance to explore your idea and win a prize. APA's first-ever Psychiatry Innovation Lab will challenge teams of physicians, entrepreneurs, technology professionals, and others to come up with new ways to improve the delivery of mental health care. The seven most promising ideas will be chosen for the finalist competition, to be held Sunday, May 15. Prizes include $2,500, sponsored by the telemedicine startup Doctor on Demand. If you don't want to pitch an idea and lead a team, you may be able to join a finalist team. Read more here. The deadline for applications is April 29.
New APA Meetings App: Annual Meeting at Your Fingertips!



Preliminary information for the 2016 Annual Meeting is now available on the APA Meetings App. Use the app to register for the meeting, plan your itinerary, and find travel and housing information. Download today by visiting psychiatry.org/app on your mobile device. Available at the apple store and google play.
APA to Partner With Atlanta Community on Improving Child Mental Health



APA is holding a special town-hall meeting during the Annual Meeting that will bring together community, academic, and public stakeholders to identify key opportunities to improve child mental health and address criminal justice issues. The meeting will end with a call to action and a reception for informal networking. All meeting registrants are invited to attend this free event, which will be held Saturday, May 14, from 1 p.m. to 4 p.m. at the Morehouse School of Medicine. register now.
Gustav O. Lienhard Award



The Gustav O. Lienhard Award, established in 1986, is presented annually by the National Academy of Medicine in honor of Gustav O. Lienhard, chair of the Robert Wood Johnson Foundation's Board of Trustees from 1971 to 1986. The award—a medal and $40,000—recognizes individuals for outstanding achievement in improving health care services in the United States. The online nomination deadline is June 7. For more information, click here.
The Rhoda and Bernard Sarnat International Prize in Mental Health



The Rhoda and Bernard Sarnat International Prize in Mental Health is presented annually by the National Academy of Medicine. Rhoda and Bernard Sarnat established the award in 1992 out of a commitment to improving the science base and delivery of mental health services. This international award recognizes individuals, groups, or organizations for outstanding achievement in improving mental health and is accompanied by a medal and $20,000. The online nomination deadline is June 7. For more information, click here.
Ready to Take the Next Step in Your Career?



Become a fellow of the apa and earn the FAPA designation. APA Fellows are committed to psychiatry and the ongoing work of APA. Be among the prestigious 25% of APA general membership who have earned this deignation. There are no additional fees or dues payments; just complete the application.
INTEGRATED CARE: WHAT IT MEANS TO YOU
Publications From American Psychiatric Association Publishing

Psychiatric News
Integrated Care Plays Role in VA Medical Home



The Veterans Health Administration (VA) has the largest integrated health care system in the United States, with more than 8 million enrollees. Like the general population, most veterans with mental disorders present first in primary care settings and, also like other populations, many either decline referral to mental health clinics or do not engage in care even if they initially accept referral. Evidence developed in research trials over the past 20 years suggests that many such individuals can be successfully treated in an appropriately resourced primary care setting, without relying on often scarce specialized mental health clinics. Read more.

Psychiatric Services
Smoking Trends Among Adults With Behavioral Health Conditions in Integrated Care



This study of more than 300,000 patients in a large integrated health system found that smoking rates fell from 2010 to 2014. But for patients with mental disorders, the rate of decline was significantly slower than for those without mental disorders. Physicians' use of nicotine patches, lozenges, and gum, as well as bupropion and varenicline, was troublingly low, especially in a system where "whole person care" is emphasized. Read more.
FOR RESIDENTS AND FELLOWS
Sleepless in Psychiatry: How to Survive on Call



Call—one of the most dreaded aspects of residency training. It is often looming over our heads; a thief stealing our sleep, our nights, and weekends, and at times our sanities. Despite the fact that call is one of the most challenging aspects of our training, it can also "give back" in the form of unique learning experiences that leave us feeling accomplished, independent, and confident in our skills as new physicians. Read more.
Get Off on Right Track!



A new track at the APA Annual Meeting will provide career tips and leadership training to trainees and newly minted psychiatrists. For more information, click here.
Top Five Tips for Writing Effective Notes



Next time you enter notes into your patients' records, keep these five tips in mind to make them as useful and relevant as possible. Read more.
Read the Latest AJP Residents' Journal



This month's journal features a commentary on the use of stigma-reduction strategies to improve communication and cooperation between medical specialties and articles on how residents can help decrease barriers to psychiatric care, the impact of stigma on the onset and course of schizophrenia spectrum disorders, evaluating and treating patients with Parkinson's disease, and exploring the use of story as analogy between the universal world and patients' experiences to achieve diagnostic clarity.

MOST VIEWED ARTICLES IN
PSYCHIATRIC NEWS LAST WEEK
Aggression Comes in Four Types, Psychoanalyst Explains
Volunteer Psychiatrists Help Newtown Cope With Tragedy
Researchers Uncover Genetic Link Between Sleep, Seasonal Depression
Match Results Show Psychiatry Remains on Upward Trend
Top Five Tips for Writing Effective Notes
CURRENT ISSUE OF
PSYCHIATRIC NEWS
Gun Policy and Suicide Prevention
APA Approves Development of Registry, Takes Other Major Actions
Think Outside the Box: Participate in APA's Innovation Lab
Richard Kogan Explores the Mind of Ragtime King Scott Joplin

Marine Commandment Invites APA's Input on Mental Health Issues




American Psychiatric Association Publishing
Book of the Week


Study Guide for the Psychiatry Board Examination

Edited by Philip R. Muskin, M.D., and Anna L. Dickerman, M.D.

>>description, contents, and reviews

>>order the book

Check out the latest issues of
APA's major periodicals.

Psychiatric Services
A Quick Depression Screen for Emergency Rooms
Computerized adaptive testing of depression reliably identified patients with depression in a busy urban emergency room and took only 93 seconds on average to complete.
Transition Issues Complicate Treatment Seeking Among Young Adults
Factors unique to young adulthood appeared to drive down treatment rates for young adults with mental illness, a reminder of the need to tailor mental health services for young people transitioning to adulthood.
Private Insurance for ASD Lags Behind Public Plans
State efforts to reform health insurance coverage for autism services have led to significant improvements in benefits for publicly insured children with ASD, but private coverage of ASD treatment lags significantly.
The American Journal of Psychiatry
Nutrients for Depression
This article reviews the risks and benefits of using pharmaceutical-grade nutrients, known as nutraceuticals, for adjunctive treatment of depression. Primarily positive results were found for studies testing SAMe, methylfolate, omega-3 (EPA or ethyl-EPA), and vitamin D. Mixed results were found for zinc, folic acid, vitamin C, and tryptophan, with nonsignificant results for inositol.



Offspring of Depressed Parents: 30 Years Later


Researchers report data from a prospective 30-year study of children born to a parent with a history of major depressive disorder. Offspring of a depressed parent were three times as likely to experience major depression themselves by middle age, relative to offspring of nondepressed parents. They also had a greater risk of phobia and prepubertal onset of depression.



Long-Term Effects of Supported Employment on Earnings




Earnings were low but significantly higher over 13-year follow-up in individuals with psychiatric disabilities who received supported employment than in those in control conditions. Those in supported employment were three times as likely to be employed during follow-up and were more likely to have Social Security Disability Insurance or Supplemental Security Income cash benefits discontinued because of work.







>>subscribe to blog rss
>>subscribe to blog via email