How to Work Up Agitated Patients in ER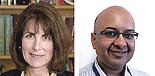 Mr. J is a 41-year-old single Caucasian with a psychiatric history of schizoaffective disorder, cannabis use disorder, alcohol use disorder, and stimulant intoxication. He had been generally nonadherent with psychiatric medications and did not follow up regularly with his primary care physician. His medical history is significant for obesity, hyperlipidemia, hypertension, and metabolic syndrome. Read more.

Michelle Riba, M.D., and Divy Ravindranath, M.D., M.S., are the authors of Clinical Manual of Emergency Psychiatry from American Psychiatric Association Publishing. APA members may purchase the book at a discount.
Sharpen Your Treatment Skills for Patients With HIV/AIDS and Substance Use Disorders



Substance use disorders negatively affect the health of people living with HIV, who also have significant medical and psychiatric comorbidities that complicate HIV prevention and treatment. Drug and alcohol use disorders are associated with decreased access to and use of health care, reduced likelihood of being prescribed antiretroviral therapy, and once prescribed it, reduced adherence. Learn more about how to care for this patient population by participating in a webinar presented by APA on behalf of the Providers' Clinical Support System for Medication Assisted Treatment. Part one of the webinar will be held August 11 and part two will be on August 25 at noon ET. Register now.
Join Your Colleagues for Top Service Delivery Meeting of the Year



IPS: The Mental Health Services Conference will be held October 8 to 11 in New York. This is the comprehensive meeting you need to attend for the latest information on clinical care, service delivery, and integrated care. review the program and register now to take advantage of advance registration rates.
In Memoriam



APA honors the following members whose deaths were reported from April 1, 2015, to June 30, 2015. Read more.
APA's Publishing Division Seeks Editors in Two Key Positions



* Editor-in-Chief, Books: The editor-in-chief works with the publisher, associate publisher, editorial board, and other APA staff in overseeing the editorial development of print books and electronic products, implementing book program strategy and policy, guiding content and editorial direction, soliciting and reviewing book proposals and manuscripts, and reviewing backlist publications and new frontlist titles. Applicants must be APA members with experience in book publishing (digital and print), mental health research, and clinical care for people with mental illness. Applications are due by October 31. Candidates should submit their curriculum vitae and a cover letter outlining their qualifications to editorbookssearch@psych.org.

* Editor, Psychiatric Services: This publication is APA's monthly mental health services research and policy journal. Applicants must be APA members who have knowledge of and experience in the field of mental health services research and in established and emerging evidence-based practices for people with serious mental illness. Applications are due by September 30. Candidates should submit their curriculum vitae and a cover letter outlining their qualifications to pseditorsearch@psych.org.

Further information and more detailed descriptions of these positions can be obtained by contacting Rebecca Rinehart at rrinehart@psych.org.
Calling All APA Members: Help Shape DDHE's Agenda



While you are at the IPS, you're invited to the Diversity and Health Equity Conversation to share your experiences, history, and perspectives and help APA's Division of Diversity and Health Equity (DDHE) reimagine its goals and programming. The session will be led by Marc A. Nivet, Ed.D., the chief diversity officer of the Association of American Medical Colleges. Your presence and participation are critical to helping APA better serve you, your patients, and your community. This event will be held Thursday, October 8, from 7 p.m. to 9 p.m. in the Gramercy Room, Lower Lobby, Sheraton New York Times Square Hotel. For more information, contact Alison Bondurant at abondurant@psych.org.
Is Your Practice Safe?



Find out how to become EMV-ready with TransFirst, APA's member benefit for payment processing. (EMV stands for "Europay, MasterCard, and Visa.") Transfirst will help you avoid liability—starting in October, if your practice does not use EMV-compatible equipment and a data breach or counterfeit transaction occurs, you may be held financially liable. You can rest assured that your data will be more secure; new credit and debit cards will use a chip that generates unique data for each transaction, making it much harder for criminals to duplicate card information and steal data. And you'll save money as well: using EMV-compatible equipment may help lower your processing expenses by potentially reducing compliance fees. For more information, call (800) 613-0148 or visit TransFirst's website.
Join APA's New 'Find a Psychiatrist' Database



APA is offering a new member benefit for psychiatrists practicing in the United States and Canada. They are invited to join a new database being added to APA's website that will enable individuals seeking psychiatric care to locate psychiatrists practicing in their area. The goal is to populate the database, known as "Find a Psychiatrist," in the coming weeks before it goes live on APA's website. To join the database, click here. To view the functionality of the database, click here.
INTEGRATED CARE: WHAT IT MEANS TO YOU
Addiction Treatment Center Teams With Beth Israel Integrated Care Initiative



A network of heroin and opioid addiction treatment centers plans to open a new location in Plymouth, Mass., next week and will work with the Integrated Care Initiative of Beth Israel Deaconess Hospital in Plymouth, according to the Patriot Ledger. The initiative brings together primary care providers, social workers, physicians, psychiatrists, and others involved in behavioral health to meet the medical and substance abuse needs of local individuals and families. The hospital is working on setting up partnerships with additional outpatient treatment providers as part of the Integrated Care Initiative, said Christopher Smalley, a spokesman for the Plymouth hospital. Read more.

Publications From American Psychiatric Association Publishing

Psychiatric News
Bridging the Gap in U.S. Mental Health Care



The concept of integrated mental health care takes on different forms in other parts of the world where there are few psychiatrists. These countries may have a lot to teach us about how we could improve our practices and reach more people in need in the United States. This month, Vikram Patel, Ph.D., a psychiatrist and a leading expert in global mental health based in London and India, shares a global perspective on integrated mental health care. Read more.

For other Psychiatric News articles on integrated care, click here.
NOMINATIONS INVITED FOR APA AWARDS
Child Psychiatry Awards



APA invites applications for the Blanche F. Ittleson Research Award, Agnes Purcell McGavin Award for Prevention, and Agnes Purcell McGavin Award for Distinguished Career Achievement in Child and Adolescent Psychiatry. These awards are given to psychiatrists who have made significant contributions to child and adolescent psychiatry. They will be presented at APA's 2016 annual meeting in Atlanta. The deadline for nominations is August 1. Nomination and submission information can be accessed here.
Faculty Innovation in Education Awards



The ABPN Faculty Innovation in Education Award supports the development of innovative education and/or evaluation projects that promote effective residency/fellowship training or lifelong learning of practicing psychiatrists and neurologists. Preference will be given to projects that have the potential for use in more than one site and to applicants who are at a junior or mid-faculty level. For application instructions and additional information, click here. The deadline is August 10.
Geriatric Awards



Nominations are invited for the Jack Weinberg Memorial Award for Geriatric Psychiatry and the Hartford-Jeste Award for Future Leaders in Geriatric Psychiatry. The deadline for both awards is August 15. For more information, click here.
FOR RESIDENTS AND FELLOWS
Get Published! Submissions Invited for Residents' Forum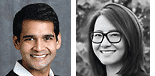 Resident-Fellow Member Trustee (RFMT) Ravi N. Shah, M.D., M.B.A., and RFMT-Elect Stella Cai, M.D., encourage RFMs to submit original submissions for the Psychiatric News' Residents' Forum. Articles should be about 650 words and address an issue or perspective of interest to RFMs. View a sample article. To obtain more information or submit an article, contact Dr. Shah at rnshahmd@gmail.com. Submissions can be made at any time.

MOST VIEWED ARTICLES IN
PSYCHIATRIC NEWS LAST WEEK
ICD Codes for Some DSM-5 Diagnoses Updated
Growing Recognition of Prevalence of Disorders Brought on by Prenatal Alcohol Exposure
Context Is Critical in PTSD Fear Learning
Study Suggests Neural Correlates Related to Abstinence in Alcoholics
Benzodiazepines: Experts Urge Balance
CURRENT ISSUE OF
PSYCHIATRIC NEWS
Assembly Acts on Key Issues Concerning Training, Treatment
AMA House Supports Integrated Care, Full Vaccination
Gabbard Describes Possibilities, Perils for Aging Physicians
Geriatric Psychiatry is Awarded Seat in AMA House

AMA Addresses Maintenance of Certification, Licensure, Discrimination Against International Medical Graduates




American Psychiatric Association Publishing
Book of the Week


Depressive Disorders: DSM-5 Selections

American Psychiatric Association

>>description, contents, and reviews

>>order the book
Job Hunting Made Easy: Here's Help



For current job opportunities from the job board at APA Job Central, click here. In addition to searching the site for available positions, APA members may post their resume, set up email job alerts, and access a "job seeker" account.
Check out the latest issues of
APA's major periodicals.

Psychiatric Services

Treatment of Early Psychosis Shows Promise
Young people experiencing early psychosis showed significant improvements in occupational and social functioning after participation in a two-year program designed to alter the trajectory of early psychosis.

Consumers Lead Shift Toward Wellness
By sharing their lived experiences with chronic metabolic illnesses, consumers played an important role in encouraging a large community mental health agency to incorporate wellness-oriented programming in efforts to screen and treat chronic conditions.
Washington State Ends 'Boarding' of Psychiatric Patients
This month's Law & Psychiatry column discusses a Washington State Supreme Court ruling that ended "boarding" of involuntary psychiatric patients in emergency rooms and, despite dire predictions, led to expansion of bed capacity.
>>subscribe to blog rss
>>subscribe to blog via email