Write Your Senators and Urge Them to Start Over on AHCA

Since the House passed the American Health Care Act (AHCA) to repeal and replace the Affordable Care Act (ACA) earlier this month, the Senate has been working on its version of an overhaul health care bill. The AHCA contains several provisions that would seriously jeopardize access to mental health/substance use disorder treatment. Your voice is needed. APA members are urged to contact their senators to express opposition to the AHCA and instruct the Senate to set aside the House bill and start over on new legislation that does not put at risk health care for people with mental health/substance use disorders. To make such communication quick and easy, go to the apa advocacy center.
NEWS FROM APA'S 2017 ANNUAL MEETING
Oquendo Recounts Victory of 21st Cures Act, APA's Ongoing Efforts on AHCA



"We are at the threshold of a wonderful era for psychiatry," said APA President Maria A. Oquendo, M.D., Ph.D., recapping an eventful presidential year highlighted by her presence at the White House for the signing of the 21st Century Cures Act. read more.
Everett to Center Presidency on Innovative Solutions to Expanding Care



During the Opening Session, APA President-elect Anita Everett, M.D., said the development of innovative systems for improving access to care, team-based care for first-episode psychosis, and initiatives regarding physician wellness and burnout would be key goals for her presidency. read more.
ABC Journalist Shares Story of Strength and Inspiration



During the 2017 William C. Menninger Memorial Award Lecture Monday, Elizabeth Vargas delivered a candid address, describing the evolution of her alcoholism and its roots in a gripping anxiety that began in childhood. read more
Learn More About APA's Registry and Join



APA is committed to helping psychiatrists navigate the challenging landscape of quality improvement and measurement-based care. Therefore, the APA has created a mental health registry—named PsychPRO—to help psychiatrists more easily (1) meet new quality reporting requirements and deliver high quality care; (2) avoid payment penalties and instead achieve bonuses for meeting CMS quality reporting requirements; and (3) automatically fulfill ABPN Maintenance of Certification (MOC) Part IV. To learn more about PsychPRO and decide whether you'd like to sign up, APA has prepared this video.
MIPS Group Web Interface and CAHPS Reporting: Registration Period Open through June 30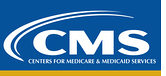 April 1 through June 30 marks the registration period for physician groups who choose to participate in the Centers for Medicare and Medicaid Services (CMS) Merit-Based Incentive Payment System (MIPS) through the CMS Web Interface and/or the Consumer Assessment of Health Providers and Systems (CAHPS) for MIPS Survey. The CMS Web Interface provides quality measures for completion by psychiatric group practices eligible for participation in the MIPS, while the CAHPS for MIPS Survey is an optional quality measure that groups participating in MIPS can elect to administer. Like the CMS Web Interface, completion of the survey counts toward participation in the quality performance category, as a patient experience measure.
For individual or group participation, registration is not required for any other submission method.
If your group registered for the Group Practice Reporting Option Web Interface in 2016, you are automatically registered to use the CMS Web Interface in 2017.
For more information:

May Course of the Month Now Available



APA's course of the month for may, "Neuroimaging Correlates of Psychopathology and Substance Abuse," is now available to APA members at no cost in the APA Learning Center. The APA Learning Center offers 200+ activities, many of which are free or discounted for members. It's a great place to focus on specific topics, learn at your convenience, and meet MOC/MOL requirements. browse the wide range of offerings today.
Now Accepting Nominations for 2017 APA Awards



Nominations are now invited for several APA awards, including residency education, schizophrenia research, forensic psychiatry, medical student education, general psychiatry teaching, service delivery creativity, and program innovation. The deadline for nominations is June 1.

Know someone whose work deserves recognition? learn more and make a nomination today!
Psychiatric Services Achievement Awards: Call for 2018 Nominations



Since 1949, APA has recognized creative models of service delivery and innovative programs for persons with mental illness or disabilities with the Psychiatric Services Achievement Awards. If you know a program whose work in these areas deserves recognition, submit a nomination today.
Encourage Your Med Students to Apply for 'Helping Hands' Grant



The American Psychiatric Association Foundation is accepting applications for its helping hands grant program. This program provides grants of up to $5,000 to medical schools for mental health and substance use disorder projects, particularly in underserved minority communities. These projects are developed and managed by medical students, in partnership with community agencies or in conjunction with ongoing medical school outreach activities. The deadline to apply is May 31.
Student Loan Savings for APA Members, Friends, Family



credible makes it quick and easy for APA members,* friends, and family members to save on their student loans; you decide which federal and/or private loans to refinance. As a multi-lender marketplace that allows borrowers to receive competitive loan offers from its vetted lenders, Credible empowers consumers to take control of their student loans. Borrowers can fill out one form and then receive and compare personalized offers from numerous lenders and choose which best serves their individual needs. learn more about Credible and the $150 Visa gift card offer.

*Refinancing service is available only to U.S. citizens and permanent residents with a permanent address in the United States.
Become a Fellow of APA (FAPA)



Earn the FAPA designation by becoming a fellow of apa. APA Fellows are committed to psychiatry and the ongoing work of APA. You'll be among the prestigious 25% of APA general membership who hold this designation and be recognized at the 2018 Annual Meeting at the 62nd Convocation of Distinguished Fellows. There are no additional fees or dues payments. Simply complete the application by September 1!
INTEGRATED CARE: WHAT IT MEANS TO YOU
Check out Updates to APA's Integrated Care Guide



Psychiatrists are uniquely positioned to improve access to mental health care and improve the whole health of patients by using effective integrated care models. This guide provides information on effective models of integrated care, as well as APA's free training opportunities and additional resources.

How Can Mental Health Join in the Big Data Movement?



Integrated care, like all mental health care, can dramatically benefit from the strategic use of big data science. In this month's column, Kari Stephens, Ph.D., a clinical psychologist and biomedical informaticist, challenges psychiatrists to think about how they use big data to disseminate evidence-based mental health treatment to improve population health. Read more.
FOR RESIDENTS AND FELLOWS
Winners of APA Resident/Medical Student Poster Competition Announced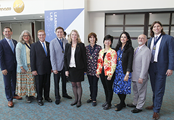 Click here to learn the names of the winners of APA's 2017 Resident/Medical Student Poster Competition and the names of their research projects.
AJP Residents' Journal


The May issue of the Residents' Journal focuses on issues related to improving the care of LGBTQ and transgender populations. There are also case reports on mood disorders in the LGBT population and Klinefelter syndrome in a transgender male-to-female seeking sexual reassignment surgery. Visit ajp's residents' journal.