Sunshine Act Database Opens to Public Today



Today the Centers for Medicare and Medicaid Services is publishing the 2014 data about transfers of value by drug and medical device makers to health care providers. The data include information about 11.4 million financial transactions totaling $6.49 billion, as well as a group of 2013 submissions that could not be verified before the first data release in September 2014. CMS will refresh and publish an update to the full calendar year of 2014 financial data in early 2016. You may want to check on information that may have been reported about you; incorrect data must be disputed before the end of the calendar year. If you have not registered on the site, APA has provided instructions on how to do so. The data are being reported as mandated under the Physician Payment Sunshine Act, part of the Affordable Care Act.
Psychiatric News to Launch New Psychopharm Newsletter



Tomorrow—July 2—your inbox will contain a new addition to the APA Psychiatric News family, a new newsletter called PsychoPharm. It will be produced twice a month and contain both news and in-depth feature articles on psychopharmacology. Staying abreast of the developments in this challenging field and better understanding the use of these medications to treat complex conditions requires continuous study, and Psychiatric News wants to make that task easier for you. After you receive your first issue, we hope you will provide your input and feedback for future issues. Correspondence should be sent to Executive Editor Catherine Brown at cbrown@psych.org.
APA Applauds Supreme Court Decision Supporting Same-Sex Marriage



Last week the Supreme Court ruled that same-sex couples have the same constitutional right to marry as heterosexual couples. "APA has a long history of supporting the rights of same-sex couples," said APA President Renée Binder, M.D., "and we have long noted that there is no scientific or medical reason to deny these couples the right to marry. This decision is a landmark step in ensuring equality and happiness for every American." Read more.
Supreme Court Decision Ensures Continued MH Coverage for Millions of Americans



In another case decided last week important to APA, the Supreme Court upheld a key provision of the Affordable Care Act that permits continued use of tax-credit subsidies to pay for health insurance premiums for low-income Americans. In so doing, millions of Americans will continue to have access to the mental health care they need in states that did not have health exchanges. Read more.
Smoking Cessation Survey: Have You Responded Yet?



As the close of the Tobacco Cessation Practices in Psychiatry survey nears on July 8, the APA Research Team invites your participation in this critical study that could ultimately help psychiatric patients enjoy healthier, more fulfilling lives. If you are one of the 100 members invited to respond to the survey, and have not yet replied, please do so today. Every response counts. As a small token of appreciation, respondents will receive a $75 gift certificate after completing the confidential, 15-minute online survey. Read more.
Registration Now Open for IPS: The Mental Health Services Conference



Join over 1,500 mental health professionals for this four-day event, October 8 – 11 in New York, featuring more than 100 scientific sessions led by top experts in clinical care, service delivery, and integrated care. Register by July 23 to receive the early-bird rate! To obtain more information or register, click here.
Now in Spanish: Patients' Rights Under Parity Law



The poster that APA produced to inform patients of their rights under the Mental Health Parity and Addiction Equity Act is now available in Spanish as well as English. In addition to pointing out patients' rights in clear, easy-to-understand language, the poster notes the steps to take when violations are suspected. Psychiatrists are encouraged to download the poster and hang it prominently in their offices or clinics or use it as a handout; also, the link can be forwarded to others in the community. To download the poster in either English or Spanish, click here.
Free Focus Course Available on Atypical Antipsychotics


APA has developed a multi-part interactive CME program titled "The Woman Who Liked Soap" to disseminate evidence-based information on off-label use of atypical antipsychotics. This program consists of a self-assessment and 10 Focus clinical vignette surveys and is available without charge to all participants. For more information, click here.
Resident-Fellow Members: Advance to General Membership



Are you an RFM who recently completed psychiatry residency training or fellowship? Or are you continuing training in a fellowship? let apa know! General member status gives you access to more benefits and professional resources to help you as an early career psychiatrist. Continue to enjoy even more benefits from your medical specialty society and the world's largest psychiatric organization of more than 36,000 psychiatrists. Complete the gm verification form today.
ECP Members: Get Free Online Subscription to Focus



As an early career psychiatrist, you are eligible to receive a complimentary online subscription to focus: the journal of lifelong learning (a value of $336) as part of your APA membership. Focus is the best resource to meet ABPN Maintenance of Certification requirements. Each issue offers clinical reviews, patient-management exercises, seminal articles, and a CME quiz. To take advantage of this free offer, call APA Customer Service at (800) 368-5777.

>>INTEGRATED CARE: WHAT IT MEANS TO YOU

New York State Medicaid Waiver Funds Networks to Develop Integrated Care



Twenty-five separate health care networks in New York State will be sharing some $7.3 billion to develop integrated care, according to ithacajournal. As part of a Medicaid waiver, each of the groups' proposed measures are meant to provide more effective up-front care and reduce more expensive emergency room visits, inpatient stays, and hospital beds. They include more outpatient clinics, using electronic patient records, and enabling low-income patients to see doctors and mental health clinicians in the same visit. Read more.

Publications From American Psychiatric Association Publishing

Psychiatric News
What Can Psychiatrists Do for People With SMI?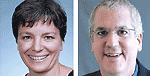 There is a growing call for psychiatrists in public mental health settings to assume greater oversight of the general medical care of their patients with serious mental illness. With training in medicine and expertise in health behavior change, psychiatrists are in a unique position to bridge the gap between behavioral health and medicine and to reduce the barriers to high-quality medical care for their patients. The core principles of collaborative care provide a framework for the work that needs to be done. Read more.

For other Psychiatric News articles on integrated care, click here.

Psychiatric Services
Choosing an Illness Self-Management Program to Meet Client Needs



Illness self-management (ISM) programs for adults with serious mental illness offer strategies to promote recovery, maximize wellness, and increase independence. The authors describe, review evidence for, and provide guidance to inform decisions by consumers, practitioners, and administrators about which of five ISM programs might best meet their needs: Pathways to Recovery, The Recovery Workbook, Building Recovery of Individual Dreams and Goals through Education and Support, Wellness and Recovery Action Planning, and Illness Management and Recovery. Read more.


>>NOMINATIONS INVITED FOR APA AWARDS
Nominations Invited for Child Psychiatry Awards



APA invites applications for the Blanche F. Ittleson Research Award, Agnes Purcell McGavin Award for Prevention, and Agnes Purcell McGavin Award for Distinguished Career Achievement in Child and Adolescent Psychiatry. These awards are given to psychiatrists who have made significant contributions to child and adolescent psychiatry. They will be presented at APA's 2016 annual meeting in Atlanta. The deadline for nominations is August 1. Nomination and submission information can be accessed here.
Applicants Invited for Faculty Innovation in Education Awards



The ABPN Faculty Innovation in Education Award supports the development of innovative education and/or evaluation projects that promote effective residency/fellowship training or lifelong learning of practicing psychiatrists and neurologists. Preference will be given to projects that have the potential for use in more than one site and to applicants who are at a junior or mid-faculty level. The deadline for applying is August 10. For application instructions and additional information, click here.
Call for 2016 APA Diversity Awards Nominations



Nominations are now being accepted for the following 2016 APA Diversity Awards. The deadline for nominations has been extended to July 17.

• john fryer award honors an individual whose work has contributed to the improvement of the mental health of members of sexual minorities.

• solomon carter fuller award honors a black citizen who has pioneered in an area that has significantly benefited the quality of life for black people.

• oskar pfister award honors an outstanding contributor in the field of psychiatry and religion.

• kun-po soo award recognizes an individual who has made significant contributions toward understanding the impact and import of Asian cultural heritage in areas relevant to psychiatry.

• alexandra symonds award recognizes a woman psychiatrist who has made significant contributions to promoting women's health and the advancement of women.

• george tarjan award honors a physician who has made significant contributions to the enhancement of the integration of international medical graduates into American psychiatry.
Get Published! Submissions Invited for Residents' Forum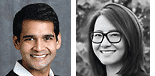 Resident-Fellow Member Trustee (RFMT) Ravi N. Shah, M.D., M.B.A., and RFMT-Elect Stella Cai, M.D., encourage RFMs to submit original submissions for the Psychiatric News' Residents' Forum. Articles should be about 650 words and address an issue or perspective of interest to RFMs. View a sample article. To obtain more information or submit an article, contact Dr. Shah at rnshahmd@gmail.com. Submissions can be made at any time.