The Person With the Diagnosis

By Glen Gabbard, M.D.

At the dawn of medicine as we know it, Hippocrates made the following observation: "It is more important to know what sort of person has a disease than to know what sort of disease a person has." In an era of genetics, sophisticated understanding of neural pathways, extraordinary imaging capability, detailed analysis of neurotransmitter systems, and deep brain stimulation, we have gotten somewhat distant from the point that Hippocrates tried to convey. The psychodynamic perspective is more valuable than ever. Indeed, the core of psychodynamic psychiatry is to look at each individual as a person with highly individual, even idiosyncratic features. This core principle of good psychiatric practice, and even good medical practice, may be obscured by our progress in so many areas of "hard science" in our field. read more.



Glen Gabbard, M.D., is a professor of psychiatry at the State University of New York-Upstate Medical University and a clinical professor of psychiatry at Baylor College of Medicine. He is the editor of Gabbard's Treatments of Psychiatric Disorders, Fifth Edition, by American Psychiatric Publishing. APA members may pre-order the book at a discount here.

May 3-7, 2014, in New York City
Clock Ticking Down to Save on Housing!



Just days are left to take advantage of discounted rates for New York hotels during the annual meeting. For example, for attendees who book before March 7, the Sheraton New York Times Square is offering a reduced rate of $359 and free access to the Internet and the fitness center, an additional value of $34.95 a day. Also, the newly renovated Parc Central has lowered its rate by $30 to $359. To view all the updated rates, click here.

And Here Are More Savings!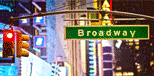 APA has helped make leisure activities in New York City more affordable by making arrangements for attendees to enjoy exclusive discounts for Broadway shows and popular restaurants. Many of the prices on this website are 10% to 20% off regular prices, and $1 from each sale will be donated to the 2014 annual meeting charity, the Doe Fund. To check out the offerings, click here. If you encounter any problems with the website, contact fit@broadwayinbound.com. Prices are available from May 1 to 10.

Kandel, Alda to Discuss Media and Science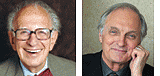 A special session planned for the end of the Opening Session at APA's 2014 annual meeting will bring together an engaging trio who share a burning interest in science—Nobel laureate Eric Kandel, M.D., actor Alan Alda, and APA President Jeffrey Lieberman, M.D., who will lead the discussion. Read more here and register now to take advantage of advance registration rates.

Support APF's Work in a Unique New York Location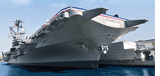 Spend an evening of good conversation, good food, and live music with your colleagues at the American Psychiatric Foundation's annual benefit in one of New York's most unusual spaces—Hangar 2 of the Intrepid aircraft carrier, part of the Intrepid Sea, Air, and Space Museum. Visitors will be able to explore Hangar 2 and peruse its many exhibits. The benefit will be held on Saturday, May 3, from 7 p.m. to 10 p.m. The evening's events include honoring recipients of the 2014 Awards for Advancing Minority Mental Health. To obtain more information or purchase tickets for the benefit, visit the american psychiatric foundation's website. Tickets are $150.

>>GENERAL NEWS

APA Sets Record Straight on HIPAA Compliance of DSM Code Sets



In response to misinformation circulating on the Internet indicating that DSM-IV and DSM-5 do not provide HIPAA-compliant code sets and may not be used in HIPAA standard transactions, APA has issued a statement correcting those claims. For information concerning DSM-5 and ICD codes, see "understanding icd-10-cm and dsm-5: a quick guide for psychiatrists and other mental health clinicians" on APA's website.
Next Session in the PCSS-MAT Webinar Series Scheduled



Elinore McCance-Katz, M.D., Ph.D., chief medical officer of the Substance Abuse and Mental Health Services Administration, will lead the webinar "Methadone and Buprenorphine: Clinical Impact of Drug Interactions" on Tuesday, March 11, from noon to 1 p.m. EST. Presenters will briefly review data on drug-drug interactions that include methadone or buprenorphine and discuss the physiological basis for such interactions. This presentation will also review drug-drug interactions and clinical consequences using a series of case studies that address questions related to issues of drug interactions in practice. Register here.

APA designates this free educational activity for a maximum of 1 AMA PRA Category 1 credit. Physicians should only claim credit commensurate with the extent of their participation in the activity. Click here for recordings of previous webinars.
APA Offers CME Course on DSM-5, Other Major Topics



APA's Division of Education is ready to help you advance your clinical knowledge and expand your patient care skills with a number of new online courses available at www.apaeducation.org. Below is a sampling; some are free to APA members, and others are offered at steep discount. For course and registration information, click here.

| | |
| --- | --- |
| • | DSM-5: What You Need To Know: This is the most authoritative online course on DSM-5. It is presented by the DSM-5 Task Force chair and vice chair, David Kupfer, M.D., and Darrel Regier, M.D., and supplemented by presentations from chairs or members of the 13 DSM-5 work groups. Approved for 6 AMA PRA Category 1 credits. |
| • | Clinical eFocus Series—Imaginary Friends and an Unhappy Man: Clinical eFOCUS is a continuation of the FOCUS program of lifelong learning and provides an opportunity for you to share your opinion and see how others approach the same case. Free to APA members; approved by the ABPN as a self-assessment activity for 2 AMA PRA Category 1 credits. |
| • | Primary Care Updates for Psychiatrists: This course presents updates on the current treatments for health conditions commonly found in populations with serious mental illness in public mental health settings. Case examples and an overview of preventive measures to reduce the risk of cardiovascular disease are presented. Hypertension, diabetes, obesity, smoking cessation, and dyslipidemia are reviewed, including the latest treatment recommendations, with treatment algorithms. Free to APA members; approved for up to 4 AMA PRA Category 1 credits. |
Learn More About Your Member Benefits



APA's Membership Department has launched a promotional campaign to help make APA members aware of the many benefits available to them. In this video interview, Louise Martin, associate director of the Membership Department, discusses the new campaign and some of the many benefits available to members. To view the interview, click here.



DSM-5 App Now Supports Spanish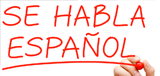 The DSM-5 Diagnostic Criteria Mobile App gives users full online and offline access to all of the criteria sets as well as online access to supporting videos, commentary, and resources. Powerful search and customization tools aid and enhance assessment of symptom presentations in a variety of clinical and administrative settings. The app now supports the Spanish language and is available for both iOS-and Android-compatible devices through the iTunes store and Google Play. Click here for more information.
NIDA's Updated Heroin Report Now Available
APA Offers Additional Information on Opioid Treatment



APA would like you to know that due to growing public concern about heroin and its potentially devastating effects, the National Institute on Drug Abuse (NIDA) has updated its online heroin research report. This report offers the most current data on heroin use and its consequences, as well as treatment options. For information on abuse of prescription opioids, which can lead to heroin addiction, click here.

Also, for additional information on effective opioid treatments, see a blog post on apa's healthy minds blog written by two members of the APA Council on Addiction Psychiatry, John Renner, M.D., and Frances Levin, M.D. Further, new research on medication-assisted treatment for opioid use disorders appears in psychiatric services.
Richard Kogan, M.D., to Headline the 2014 PER Educational Program



Psychiatrist-concert pianist Richard Kogan, M.D., a sought-after lecturer/performer at APA's annual meeting, will bring his popular lecture and mini-concert to the 2014 Psychiatric Education and Research Foundation's (PER) Educational Program. It will be held at the UCLA Neuropsychiatric Institute Auditorium on Saturday, March 29. Former APA trustee Maria Lymberis, M.D., is PER's founding president. Kogan will feature the music of composer Robert Schumann and discuss how Schumann's disturbed moods impacted his life work. To learn more about the PER Foundation's mission of supporting research for children's mental health and to register for the program, click here.

>>INTEGRATED CARE: WHAT IT MEANS TO YOU

Flexible, Reality-Based Integrated Care Models Needed



Susan Azrin, Ph.D., of the Division of Services and Intervention Research at NIMH, talked recently with Psychiatric News about new NIMH initiatives designed to bring "practice ready" innovations in mental health-primary care integration to primary care settings and to community mental health centers working to integrate primary medical care for patients with serious mental illness.

"Primary care practices need flexible mental health care interventions that are relevant to the majority of their patients and compatible with the realities of primary care practice," Azrin said. "To meet this practice need, the research field should focus on flexible, integrated care models that target multiple psychiatric and medical comorbidities and are compatible with the reality of the primary care setting."

Specifically, she said, such research should focus on generating knowledge that decision makers need, incorporating practice-based evidence, using efficient methods, and planning for sustainability and broad uptake from the outset. In an article in an upcoming Psychiatric News, Azrin gives additional information on several NIMH initiatives involving research on integrated care.

SAMHSA Offers Practical Guidance to Improve Integrated Care Competencies



A newly released set of core competencies for the integrated care workforce will be discussed in a webinar sponsored by the Substance Abuse and Mental Health Services Administration on Thursday, March 6, from 2 p.m. to 3:30 p.m. EST. The webinar will help participants understand how different integrated care team members' competencies contribute to the team's overall skill set and present strategies and training to strengthen the team's knowledge and skills. To obtain more information and register, click here.

Publications From American Psychiatric Publishing

Psychiatric News
Revitalizing Primary Care Said Key to Success of Health Reform



Employers have become increasingly frustrated and tired of buying high-cost, frequently low-quality health care that is poorly coordinated. That problem led some member companies of the ERISA Industry Committee (ERIC, an association representing self-insured companies) to form in 2006 the Patient-Centered Primary Care Collaborative (PCPCC), chaired by APA member David Nace, M.D. PCPCC is a coalition of large and small employers, primary and specialty care medical groups, clinicians, administrators, patient and family advocacy groups, and other stakeholders dedicated to advancing an effective and efficient health system built on a strong foundation of primary care. Read more about the collaborative's efforts.

For other Psychiatric News articles on integrated care, click here.

Psychiatric Services
Integrated Care Project Aids Recovery From the Gulf Oil Spill



Residents of the close-knit, largely rural Louisiana parishes most affected by the 2010 Deepwater Horizon oil spill are benefiting from a project to integrate behavioral health care and primary care at public health clinics. The project is supported by funds from a class-action lawsuit settlement. This month's Integrated Care column describes a unique partnership between community stakeholders, clinicians, and researchers that developed a stepped-care collaborative care model.

OCD Treated Primarily by Psychiatrists—For Now
By and large obsessive-compulsive disorder is treated by psychiatrists in office-based medical practice, usually with an SSRI, according to 2003-2010 data on visits to U.S. physicians. This pattern may change, however, as efforts to integrate mental health care and primary care continue. Read

more

.
Residents Will Find Resource Center Their Home Away From Home



The central hub of APA's 2014 annual meeting for residents is the Resident Resource Center, which will be located in the Javits Convention Center in the 3D glass room on the 3rd floor. It will be open daily from 7:30 a.m. to 5 p.m. (just follow the signs). For more information, click here.

Get Involved in AJP Residents' Journal



Residents, fellows, and medical students are invited to attend the American Journal of Psychiatry Residents' Journal workshop at APA's 2014 annual meeting. This year's workshop is titled "The American Journal of Psychiatry Residents' Journal: How to Participate." Bring your thoughts and ideas and meet with Residents' Journal editors and editorial staff, as well as the American Journal of Psychiatry Editor-in-Chief Robert Freedman, M.D. The workshop will be held Saturday, May 3, from 1:30 p.m. to 3 p.m. in Room 1D03/04, Level 1, Javits Convention Center. For further information, send an e-mail to ajp@psych.org.

Incoming Chief Residents Invited to Leadership Conference



Registration is open for the annual Chief Resident Leadership Conference. The conference is scheduled for Monday, May 5, at the New York Hilton Midtown, in conjunction with APA's 2014 annual meeting. Incoming 2014-2015 chief residents (both general psychiatry and child fellowship programs) are invited to participate. Register here.

Participate in AJP's Journal Club

The goal of the Journal Club is to facilitate the study of a major article in an APA scholarly journal and discuss it with other psychiatrists. A series of questions following a description of the article will help readers focus on its main points.




>>A Trial of Prazosin for Combat Trauma PTSD With Nightmares in Active-Duty Soldiers Returned From Iraq and Afghanistan

Murray A. Raskind, M.D., et al. (September 2013)

Prazosin was effective in treating combat-related trauma nightmares and encouraging sleep quality in active-duty soldiers, but the majority of soldiers continued to experience substantial PTSD symptoms.

Discussion Questions:

| | |
| --- | --- |
| 1. | What is the likely mechanism of action of prazosin in the treatment of combat PTSD? |
| | |
| 2. | Prazosin is effective for which symptoms of PTSD in active-duty combat-experienced service members? |
| | |
| 3. | What was the only emergent adverse event significantly different in incidence between prazosin and placebo? |
Advertisement



>>MOST VIEWED ARTICLES IN
PSYCHIATRIC NEWS LAST WEEK

>>ICD Codes for Some DSM-5 Diagnoses Updated

>>DSM-5 Updates Depressive, Anxiety, and OCD Criteria

>>Politics of Psychiatry and Mental Health Care

>>New Gender Dysphoria Criteria Replace GID

>>Aggression Comes in Four Types, Psychoanalyst Explains

>>CURRENT ISSUE OF PSYCHIATRIC NEWS

>>Minority, Underrepresented Groups Share Concerns Through Caucuses

>>Psychopharmacology Master Course to Offer MOC Credit

>>APA 167th Annual Meeting Preliminary Program and Highlights

>>NIMH to Present Review of Ongoing Research Projects at Annual Meeting

>>Nora Volkow to Present at Annual Meeting

Advertisement

>>BOOKS

American Psychiatric Publishing
Book of the Week

Clinical Manual of Geriatric Psychopharmacology, Second Edition

Sandra A. Jacobson, M.D.

>>description, contents, and reviews

>>order the book

APA members can order this book at a discount.

>>APA JOB CENTRAL

Job Hunting Made Easy: Here's Help



For current job opportunities from the job board at APA Job Central, click here. In addition to searching the site for available positions, APA members may post their resume, set up email job alerts, and access a "job seeker" account.

>>APA PERIODICALS

Check out the latest issues of
APA's major periodicals.


American Journal of Psychiatry


>>Persistent THC Effect on Spatial Memory in Adolescent Monkeys
Adolescent rhesus monkeys administered THC five days a week for six months showed less practice-related improvement than unexposed monkeys on a test measuring working memory of spatial relationships. The exposed and unexposed monkeys did not differ in memory of colored objects. The discrepancy between spatial and object memory effects may stem from different developmental trajectories of underlying brain circuits.

>>Computerized CBT Plus Methadone for Cocaine Dependence
Computer-based training for cognitive-behavioral therapy (CBT4CBT) can increase abstinence rates in patients with cocaine dependence enrolled in methadone maintenance and weekly group sessions. The 47 patients randomly assigned to CBT4CBT completed five of seven modules, on average, over eight weeks of CBT. The proportion of patients abstinent for three weeks at the end of treatment was 36% for CBT and 17% for treatment as usual.

>>Results From the International Consortium on Brain and Behavior in 22q11.2 Deletion Syndrome
Chromosome 22q11.2 deletion syndrome is one of the strongest risk factors for psychosis, and the results of this largest study of psychiatric morbidity indicate that the prevalences of ADHD, anxiety disorders, and especially schizophrenia spectrum disorders, but not bipolar disorders, were higher in individuals with 22q11.2 deletion syndrome than in the general population and persisted from childhood into adulthood.

>>Structural Brain Development and Depression Onset During Adolescence
Vulnerability to depression may begin with alterations in the structural development of the limbic and striatal regions during adolescence, with attenuation in hippocampal, putamen, and amygdala volumes for boys and accelerated growth of the amygdala in girls associated with the onset of depression in this longitudinal study.
Psychiatric Services

>>To Promote Physical Activity, Add Encouragement
A lack of encouragement by mental health care professionals is a key barrier to patients' participation in exercise, according to a survey of 151 physical therapists working in mental health settings. More than a quarter of the therapists said their team members did not give much priority to encouraging exercise.

>>Focus on Housing and Recovery
Research updates for three well-established housing interventions—permanent supportive housing, recovery housing, and residential treatment—found accumulating evidence for their effectiveness. The articles are part of a 13-part series on evidence-based practices commissioned by the Substance Abuse and Mental Health Services Administration.


>>Therapeutic Alliance: Evidence Based and Recovery Focused
The skills that therapists use to create and maintain a therapeutic alliance are seldom, if ever, included in lists of evidence-based practices. But this body of skills should be, according to the author of this Open Forum. It is high time to reclaim the robust body of evidence supporting this healing relationship and its relevance to the modern recovery movement.
>>subscribe to blog rss
>>subscribe to blog via email