APA President Participates in D.C. Forum on Mental Health Care Bill



States should be encouraged to adopt a "need-for-treatment" rather than a "dangerousness to self or others" standard for assisted outpatient treatment, Rep. Tim Murphy (R-Pa.) told a forum in Washington, D.C. Murphy, a clinical psychologist, spoke on a panel with APA President Jeffrey Lieberman, M.D., at the American Enterprise Institute. The two urged support for HR 3717, the Helping Families in Mental Health Crisis Act of 2013, which would expand access and redirect funding to evidence-based mental health care.

Advances in the science of the brain, increased social awareness about mental health, and legislative initiatives are coming together now, said Lieberman. "So we have a real opportunity that has historically not occurred, and we need to take full advantage of it."

In a letter of appreciation for convening the hearing on HR 3717, APA CEO and Medical Director Saul Levin, M.D., M.P.A., wrote, "APA is hopeful that bipartisan efforts, such as this, will continue in order to address the many remaining challenges persons with mental illness experience."
APA CEO Praises Legislation to Reduce Opioid Overdose



APA voiced its support for the Opioid Overdose Reduction Act of 2014 (S 2092) in a letter from apa ceo and medical director saul levin, m.d., m.p.a., to the bill's sponsor Sen. Edward Markey (D-Mass.). "APA recognizes that deaths from opioid analgesic overdoses may be prevented if an opioid overdose drug, such as naloxone, is administered in a timely manner," Levin wrote. "APA further recognizes that the willingness of medical and nonmedical personnel to administer this life-saving treatment may be weakened by potential civil liability. The Opioid Overdose Reduction Act of 2014 builds upon recent efforts in several states to exempt from civil liability individuals who provide or administer an opioid overdose drug under certain circumstances. This targeted exemption promises to save lives and reduce costly emergency department visits." More information will appear in a future issue of Psychiatric News.
April is World Autism Month


A statement from Health and Human Services Secretary Kathleen Sebelius cites a recent report by the Centers for Disease Control and Prevention that estimates that 1 in 68 children in the United States have been identified with autism spectrum disorder. In recognition of April as World Autism Month, APA has posted information that you may want to share with parents of your patients with autism here.

May 3-7, 2014, in New York City

It's not too late to

register

online!
Vice President Joe Biden to Present Lecture



APA is proud to announce that Vice President Joe Biden will present the William C. Menninger Convocation Memorial Lecture at APA's 2014 annual meeting in New York on Monday, May 5, at 2 p.m. at the Javits Convention Center in Hall 3E, Level 3. The Convocation of Distinguished Fellows will be held later that day. More details are posted here.
Kandel, Alda to Discuss Media and Science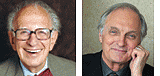 A special session planned for the end of the Opening Session at APA's annual meeting will bring together an engaging trio who share a burning interest in science—Nobel laureate Eric Kandel, M.D., actor Alan Alda, and APA President Jeffrey Lieberman, M.D., who will lead the discussion. Read more here.
Download Annual Meeting App to Stay Connected!



APA has launched its mobile app for the annual meeting, giving you 24-hour access to APA's premier event of the year. downloading is easy. The app can be used with all Web-enabled smartphones and tablets. You can use the app to create your schedule and better navigate the meeting. One major feature lets you connect with friends, and another will provide you with real-time alerts on meeting reminders and program updates. download it now!
Take a Chance and Win a Night on Broadway



The American Psychiatric Foundation is raffling four tickets and a private backstage tour with the show's producer for the Tony Award-winning musical "Kinky Boots." Tickets are for the 7 p.m. performance on Tuesday, May 6, at the Al Hirschfeld Theatre; the seats are in the front row on the mezzanine level. The winner will be announced Saturday evening, May 3, at the annual benefit of the American Psychiatric Foundation. The entire package is valued at $1,100. enter the raffle today!

For information on the benefit, which is being held aboard the Intrepid, click here.

>>GENERAL NEWS

Applications Invited for APA 2014 Achievement Awards



Do you have an exemplary mental health services program? APA's Psychiatric Services Achievement Award Committee is soliciting applications for the 2014 Achievement Awards competition, which recognizes and promotes creative service delivery for people with mental illness or disability. Programs that have been in operation for two or more years, have overcome obstacles, and can serve as models for other programs are urged to apply. The deadline is May 12. Information about the awards and the online application can be found here. For questions, contact Samantha Hawkins at (703) 907-8612.
Webinar to Provide Additional Educational Opportunity on DSM-5 Coding Issues



"Transitioning to DSM-5 and ICD-10-CM" is a free webinar that will be offered on Monday, April 28, at noon EDT. The program is designed to help educate clinicians on the intention and use of DSM-5's diagnostic codes and is critical for avoiding barriers to or delays in treatment. Register here.

APA is accredited by the Accreditation Council for Continuing Medical Education (ACCME) to provide continuing medical education for physicians. APA designates this live activity for a maximum of 1.5 AMA PRA Category 1 Credits™. Physicians should only claim credit commensurate with the extent of their participation in the activity.
Apply to Become an APA Fellow—It's Now Easier!



Are you ready to take the next step in your professional career? Members who pursue fellow status perceive it as one of the first steps to enhancement of their professional credentials. Members who apply and are approved this year for fellow status will be invited to participate in the Convocation of Distinguished Fellows during APA's 2015 annual meeting in Toronto. The application deadline for international members is August 1; click here for more information and an application. The deadline for U.S. and Canadian members is September 1; for more information and an application, click here.

>>INTEGRATED CARE: WHAT IT MEANS TO YOU

More Insurers Seeing Value of Integrated Care



Insurers are realizing the value of integrated care. An April 1 article in the Wall Street Journal announced that Aetna and Medical Professional Services (MPS) in Connecticut signed a new contract under which Aetna will reward MPS physicians for achieving quality targets as measured by the percentage of Aetna members who receive recommended preventive care and screenings; better management of patients with chronic conditions such as diabetes and heart failure; reductions in avoidable hospital readmissions; and reductions in avoidable emergency room visits and total pharmacy costs. Also earlier this month, Cigna announced plans to form a new range of valued-based initiatives called Cigna Collaborative Care, expanding its existing initiative to include smaller physician groups, specialist groups, and hospitals, in addition to large physician groups. For more information on Aetna's program, click here.
Publications From American Psychiatric Publishing
Psychiatric News
>>California Psychiatrist Helps Develop Integrated Substance Abuse Care

For more than two decades, Robert Cabaj, M.D., has witnessed the enormous toll that substance abuse exacts on overall health among patients in both primary care and public mental health settings. In response to this, he has helped to operationalize a set of medical interventions to address substance abuse as a standard of care in all settings in his county's public-health system. Read

more

.
For other Psychiatric News articles on integrated care, click

here

.
Psychiatric Services
>>Treatment of Bipolar Disorder in Primary Care

Up to 38% of patients with bipolar disorder seek mental health care exclusively in primary care. Psychiatrists could offer critical support and supervision to primary care physicians who encounter patients with the disorder. This study aimed to increase understanding of clinical characteristics of patients who seek treatment for bipolar disorder in primary care settings and to identify potential gaps in care as first steps in improving the quality of treatment for bipolar disorder in primary care.



>>Delays in Receipt of Health Care by People With Serious Mental Illness





This study examined reasons for delays in seeking general medical care in the past year in a clinic sample and in a sample from the general population. More than half of the sample with serious mental illness (53%) reported delays, compared with 25% of the population sample. In the clinic sample, patients who received routine care at a public clinic rather than a physician's office were more likely to report delays. Integration of services under the ACA and targeted case management may reduce delays in seeking general medical care among people with serious mental illness, the authors concluded.
The April issue of the Residents' Journal is now available!



This issue of the Residents' Journal begins with an article on racial and ethnic disparities in suicide rates among American Indian/Alaskan Native youths. Medical students, resident physicians, and fellows provide important data on the use of synthetic cannabinoid, present an enlightening and artistic critique of Sir John Everett Millais' Speak, Speak!, and offer commentary both on working with medical students in emergency psychiatry and on how therapeutic outcomes are affected by the vocabulary that is used to communicate with patients.
Residents Will Find Resource Center Their Home Away From Home



The central hub of APA's 2014 annual meeting for residents is the Resident Resource Center, which will be located in Glassroom 3D, Third Floor, Javits Convention Center. It will be open daily from 7:30 a.m. to 5 p.m. (just follow the signs). For more information, click here.

Need Help Writing Your CV? Come to CV Boot Camp



Faculty from the Association for Academic Psychiatry will be on hand for small-group discussion and CV review. Attendees will learn how to order and present their qualifications for a maximum impact. They should bring a copy (or two) of their CV and questions for the mentors. This session will be held Sunday, May 4, 8 a.m. to 9 a.m. in the Resident Resource Center (Glassroom 3D, Third Floor, Javits Convention Center).
Participate in AJP's Journal Club
The goal of the Journal Club is to facilitate the study of a major article in an APA scholarly journal and discuss it with other psychiatrists. A series of questions following a description of the article will help readers focus on its main points.




>>White Matter Microstructure and Atypical Visual Orienting in 7-Month-Olds at Risk for Autism


Jed T. Elison, Ph.D., et al. (American Journal of Psychiatry August 2013)

Discussion Questions:

| | |
| --- | --- |
| 1. | A unique behavioral feature differentiates 7-month-old high-risk infants later classified with an autism spectrum disorder (ASD) from similar-aged infants who do not develop ASD. What is that behavioral feature? |
| | |
| 2. | The association between which white matter fiber tract and visual orienting latencies (overlap condition of the eye tracking paradigm) significantly differed between the low-risk group and the high-risk infants later classified with ASD, and subsequently implicates this structure in the early development of ASD? |
| | |
| 3. | The diagnostic features of ASD emerge or unfold over time. What is the significance of identifying features that differentiate infants who will later develop ASD prior to the consolidation of the diagnostic profile? |
Don't Miss the Annual Meeting!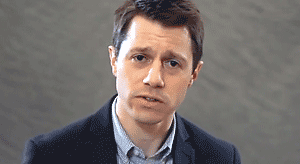 Erik Vanderlip, M.D., the resident-fellow member trustee on the APA's Board of Trustees, talks about why psychiatrists should attend APA's annual meeting, to be held May 3 to 7, 2014, in New York City. "One of the most impressive things that APA does is pump out awesome educational experiences and opportunities" for psychiatrists at all stages of their careers, he points out. "What will psychiatry look like 20 years from now? People in APA are planning ahead for us every day."

Advertisement

>>MOST VIEWED ARTICLES IN
PSYCHIATRIC NEWS LAST WEEK

>>ICD Codes for Some DSM-5 Diagnoses Updated

>>DSM-5 Updates Depressive, Anxiety, and OCD Criteria

>>New Gender Dysphoria Criteria Replace GID

>>DSM-5 Fine-Tunes Diagnostic Criteria for Psychosis, Bipolar Disorders

>>Aggression Comes in Four Types, Psychoanalyst Explains

>>CURRENT ISSUE OF PSYCHIATRIC NEWS

>>HIV in Mental Health Facilities Sometimes Gets too Little Attention

>>New Caucus to Promote Value of Psychotherapy Treatment

>>CMS Withdraws Proposal Impacting Part D Psychotropic Protection

>>Bill Seeks to Boost Number of Psychiatrists in VA

>>APA Leaders Urge Uganda to Drop Law Criminalizing Homosexuality

Advertisement

>>BOOKS

American Psychiatric Publishing
Book of the Week

Handbook of Good Psychiatric Management for Borderline Personality Disorder

By John G. Gunderson, M.D.

>>description, contents, and reviews

>>order the book

APA members can order this book at a discount.

>>APA JOB CENTRAL

Job Hunting Made Easy: Here's Help



For current job opportunities from the job board at APA Job Central, click here. In addition to searching the site for available positions, APA members may post their resume, set up email job alerts, and access a "job seeker" account.

>>APA PERIODICALS

Check out the latest issues of
APA's major periodicals.

Psychiatric Services


>>Gaps in Primary Care of Bipolar Disorder
Most patients with bipolar disorder at a primary care clinic in Washington state met criteria for moderate to severe depression and anxiety, but few were referred for specialty mental health treatment. The findings may reveal a gap in primary care that support from psychiatrists can help to fill.

>>Public Awareness of Mental Health in China: A Survey
In recent years, China has joined the global effort to enhance public awareness of mental health. A survey of general hospital outpatients in Ti'an showed that more than 40% had some knowledge of common disorders, such as obsessive-compulsive disorder, but few would be willing to disclose symptoms to a friend.


>>New Mexico's Public Behavioral Health Crisis
A criminal record can create long-term employment barriers for individuals with a serious mental illness, upending the goal of working shared by most people in recovery. This Law & Psychiatry column describes established tools to partially lower these barriers and clarifies acceptable uses of arrest and conviction information by employers.
>>subscribe to blog rss
>>subscribe to blog via email