Psychiatry's Voice 'Becoming Stronger' at AMA



APA CEO and Medical Director Saul Levin, M.D., M.P.A., takes time out from the recent AMA meeting in Dallas to share news about psychiatry's role in the House of Delegates and discusses issues of importance to psychiatry. Look for more information about the meeting in an upcoming issue of Psychiatric News. Watch here.
FDA Flags Generic Versions of ADHD Medication



The Food and Drug Administration (FDA) has released a statement concerning the therapeutic benefits of two generic versions of Concerta tablets (methylphenidate hydrochloride extended-release tablets), intended to treat attention-deficit/hyperactivity disorder (ADHD) in adults and children. The agency is asking whether the generic products are bioequivalent to the brand-name drug and asking physicians whether the medications are achieving the expected results. Read more.
APA Hosting Smoking-Cessation Twitter Chat



APA is holding its next #YourMH @twitter chat chat on smoking cessation in observance of the American Cancer Society's Great American Smokeout. Join your APA colleagues in responding to questions and comments from the public on Thursday, November 20 from noon to 1 p.m. EST. To join, use #YourMH (stands for "Your Mental Health") or @apapsychiatric. If you haven't created a Twitter account yet, click here to do so now. Here's your chance to share your knowledge and insights.
Early Annual Meeting Registration Just for You

Annual Meeting to Be Held May 16 to 20 in Toronto


Here's your chance to reserve a room at your first-choice hotel and ensure you get a space in the CME courses you most want to attend at APA's 2015 annual meeting in Toronto. From Tuesday, December 2, through Monday, December 15, APA members will have an exclusive opportunity to register, enroll in courses, and make hotel reservations for next spring's annual meeting. To access the annual meeting website, click here. More information is available by calling the APA Meetings and Conventions Department at (703) 907-7822 or by e-mailing apa@psych.org.
Interested in Complementary/Alternative Medicine and Mental Health?



APA's Caucus on Complementary and Alternative Medicine invites you to participate in monthly conference calls on integrative mental health. This month's call, "Neurofeedback for ADD and Autism," will be held Thursday, November 20 and hosted by Deborah Simkin, M.D., of Emory University School of Medicine. The conference call will also include a discussion on the use of qEEG for medication selection. For United States access, call (712) 432-0900. For access in Canada, call (559) 546-1400. Use passcode 736325#

(Note: This is Part II of a three-part series. Audio and presentation slides for Part I, "An Introduction," can be accessed here under the tab "Webinars." For more information about APA's Caucus on Complementary and Alternative Medicine, contact Lila Massoumi, M.D. at apacaiminfo@gmail.com.
Provide Support to Your Patients' Caregivers



To mark National Family Caregivers Month and celebrate the selfless efforts of people who care for their family members and friends with mental illness, APA has posted a number of resources that you can share with your patients' caregivers to ensure they take care of themselves and recognize the signs of burnout. As you know, caregivers have higher levels of depression and stress that may jeopardize not only their ability to care for their loved ones but also their own health and well-being. This is a great time to let caregivers know how much their service and devotion are appreciated.

>>MEMBERSHIP GIVES YOU MORE BENEFITS
Legal Information and Consultation Available to APA Members

Enroll Early! Members who enroll by January 1, 2015, may deduct $25 from their fee.



As one of your member benefits, APA has an agreement with Anne Marie "Nancy" Wheeler, J.D., to offer confidential triage consultation on practice-related issues to APA members at a preferred rate. She will also provide names of local counsel when your issue requires representation or an opinion based on your state's law. All plan options include a quarterly enewsletter that covers legal issues related to the practice of psychiatry and includes an FAQ section. (This plan is not available to members residing in North Carolina.) For more information, click here.
Looking for Malpractice Insurance? APA Has the Answer



The apa members-only malpractice insurance program, administered by American Professional Agency Inc. ("APA Inc."), is a medical malpractice program for mental health professionals, specifically psychiatrists. APA Inc. has been insuring psychiatrists for more than 30 years and offers members risk-management consultation services staffed by experienced professionals, as well as additional discounts and benefits. For additional information regarding insurance rates and coverage, visit american professional agency, inc.
Save on Avis and Budget Rental Cars, Hotels, and More



You can save up to 25% on car rentals when you visit Avis or Budget car rental. For more information on how to receive discounts on rental cars and other products and services for business and pleasure with your exclusive member benefits, visit the apa marketplace.

>>INTEGRATED CARE: WHAT IT MEANS TO YOU

APA President on Integrated Care and Psychiatry



In this video message, APA President Paul Summergrad, M.D., discusses integrated care and the role of psychiatry. It is essential to ensuring that all of a patient's health issues are addressed: there is a higher rate of psychiatric illness in patients with chronic medical illness, and a higher rate of chronic medical illness among patients with psychiatric illness, especially with serious and persistent mental illness.

Coordinated Care Saves Millions in Colorado



Colorado State Medicaid managers report coordinated care saved $31 million, according to the Denver Post. The Department of Health Care Policy and Financing, which administers Medicaid and Child Health Plan Plus, said the Accountable Care Collaborative grossed $100 million, more than double the costs cut last fiscal year. After accounting for payments to providers and regional care collaborative organizations, the program's net savings were about $31 million. Read more.

Publications From American Psychiatric Publishing

Psychiatric News
Integrated Care Improves Depression Symptoms in Cancer Patients



In 2008, the Institute of Medicine issued a report recommending that cancer care include provisions for a patient's psychological and social well-being. While challenges to implementing an integrated "whole-person" system do exist at the patient, provider, and institutional levels, they should not be insurmountable. Indeed, studies have shown that integrating psychiatric care into a standard care regimen can improve the well-being of cancer patients with depressive symptoms. Read more.

Psychiatric Services
Evidence Supports Self-Management Interventions for People With Serious Mental Illness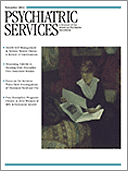 Many adults with serious mental illness have chronic medical conditions. To address these conditions, programs and practices are implementing integrated models of care. However, self-management models, which are considered an integral part of typical health care, are not frequently used with this population. Erin L. Kelly, Ph.D., and colleagues undertook a literature review to examine empirical support for collaborative and integrated models that include self-management components for individuals with serious mental illness. Evidence supports the use of mental health peers or professional staff to implement these interventions, but more work is needed to determine what elements of training or skills lead to the most salient changes. Read more.
Get Your Teams Ready for Mind Games 2015!



APA's MindGames is a competition for residents modeled on the TV show "Jeopardy" in which teams are tested on their knowledge of psychiatry and patient care. The top three scoring teams will compete in the finals at APA's annual meeting in Toronto in May. The preliminary round will be held online from February 16 to 27. To participate, your training director and/or chair must select three residents for your program team. Residents must be APA members and in an ACGME-approved residency or fellowship program in psychiatry. In January, register your team with APA by sending an e-mail to MindGames@psych.org with the names of the team members and e-mail address of the team captain. Complete contest rules and information can be found here.
Applications Sought for APA Child/Adolescent Fellowship



Psychiatry residents interested in pursuing a career in child and adolescent psychiatry are invited to apply for APA's Child and Adolescent Psychiatry Fellowship. The program provides mentorship by senior child and adolescent psychiatrists and funding to participate in a wide array of sessions on child and adolescent psychiatry at APA's 2015 and 2016 annual meetings. The deadline for applications is December 15. For more information, contact Alison Bodurant (kids@psych.org) or click here.
Research Mentoring Opportunity for Junior Investigators



Mentoring opportunities are available for qualified applicants to the APA 2015 Research Colloquium for Junior Investigators, to be held May 17 in Toronto. Successful applicants will receive a stipend to present their research in a one-day meeting with distinguished senior leaders in psychiatric research. Junior investigators will receive guidance, mentorship, and information on career development and grantsmanship. Apply by December 1. For details, click here.
Applications Sought for Improved 2015 Spurlock Congressional Fellowship



The APA Jeanne Spurlock Congressional Fellowship is an opportunity for residents, fellows, and early career psychiatrists to represent the profession of psychiatry on Capitol Hill and work with federal policymakers to shape public policy. There is a new timeline for this fellowship, which now better aligns with the academic year (August 2015-June 2016). The new deadline for submitting an application is December 19.

More information and details on how to apply for the fellowship are available here.
MUR Members: Get Ready for Next Year's Election



In APA's 2015 election, the position of minority and underrepresented (MUR) group trustee will appear on the ballot. Only enrolled members of the MUR caucuses can vote for the MUR trustee. Psychiatrists who identify with any of APA's recognized MUR groups and are not enrolled in a caucus are urged to join by December 1 so that they will receive a ballot that permits voting for this position. To join a caucus or check your caucus status, log on to online member profile, select Section 3: Current Practice and Professional Activities, and then go to question 3Fa APA Minority and Underrepresented Group Caucus Membership. Be sure to save your updated information. There are seven MUR caucuses: American Indian/Alaska Native/Native Hawaiian, Asian American, Black, Hispanic, Lesbian/Gay/Bisexual, International Medical Graduate, and Women.
Participate in AJP's Journal Club

The goal of the Journal Club is to facilitate the study of a major article in an APA scholarly journal and discuss it with other psychiatrists. A series of questions following a description of the article will help readers focus on its main points.




>>Pregnancy Outcome Following In Utero Exposure to Lithium


Orna Diav-Citrin, M.D., et al. (July 2014)

Learn about the risk associated with lithium treatment during pregnancy, as well as the risk associated with lithium discontinuation.

Discussion Questions:

| | |
| --- | --- |
| 1. | What malformations have been associated with first-trimester lithium exposure? |
| | |
| 2. | What risk of cardiovascular anomalies after first-trimester lithium exposure was reported in this study? |
| | |
| 3. | What would be an argument for continuing lithium treatment during pregnancy for women with bipolar disorder? |


Advertisement



>>MOST VIEWED ARTICLES IN
PSYCHIATRIC NEWS LAST WEEK

>>Shifting to Integrated Care Will Save Health System Huge Sums, Report Finds

>>Brain Data May Explain Rare Math Skills in Some With ASD

>>What We Learned From DSM-5 Field Trials

>>Parity Benefits Show Little Effect on Treatment for Substance Abuse

>>Better Technology Brings Benefits of Telepsychiatry to Rural Areas

>>CURRENT ISSUE OF PSYCHIATRIC NEWS

>>Lack of Culturally Competent Care Keeps Hispanics From Seeking Help

>>CBT May Be Best Treatment for Social Anxiety Disorder, Study Finds

>>New York Psychiatrists Work to Hold Insurance Carrier Accountable

>>Idealism, Pragmatism Attract Psychiatrists to the VA

>>Symposium Addresses Mental Health of Ethnic Minority College Students

Advertisement

>>BOOKS

American Psychiatric Publishing
Book of the Week

Preventive Medical Care in Psychiatry: A Practical Guide for Clinicians

Edited by Robert M. McCarron, D.O., Glen L. Xiong, M.D., Craig R. Keenan, M.D., and Henry A. Nasrallah, M.D.

>>description, contents, and reviews

>>order the book

>>APA JOB CENTRAL

Job Hunting Made Easy: Here's Help



For current job opportunities from the job board at APA Job Central, click here. In addition to searching the site for available positions, APA members may post their resume, set up email job alerts, and access a "job seeker" account.

>>APA PERIODICALS

Check out the latest issues of
APA's major periodicals.

Psychiatric Services

>>Ranking Parents' Concerns About ADHD Medication
A best-worst scaling instrument helped researchers better understand the most important concerns facing parents as they weigh whether to use medication for children with ADHD.

>>Extra Support Helps VA Facilities Reengage Veterans
VA facilities that received extra support had a better track record of implementing a national policy to reengage veterans with serious mental illness who had stopped seeking VHA care.

>>Emphasizing Recovery, State Hospitals Limit Seclusion, Restraint
Use of seclusion and restraint at Pennsylvania state hospitals dropped considerably in recent years, a transformation the authors attribute to a recovery-oriented model of psychiatric care.
American Journal of Psychiatry

>>Sensory Processing Dysfunction in Schizophrenia
This review of findings on core auditory and visual sensory deficits in schizophrenia highlights both the novel insights produced by recent research and the ways in which patients' sensory perception of the world may differ from that of healthy persons.
>>subscribe to blog rss
>>subscribe to blog via email